Our First Level 3 in decades successfully concluded last evening. From the feedback we got, everyone seemed to have enjoyed themselves. We really appreciate your support and will strive harder to put on a better event for you in the coming years.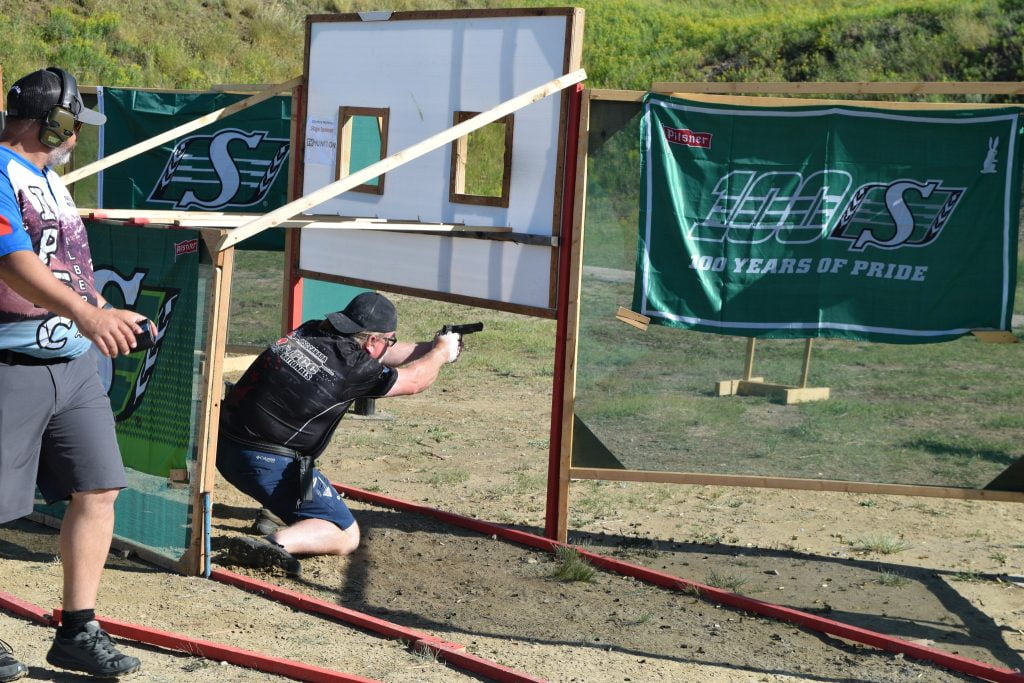 On behalf of IPSC Saskatchewan, I would like to Thank the very few volunteers, who worked tirelessly to put on this event. Special mention to Brent Lee, who camped on the ranges for 10 Days and worked day in and out.
Brad Trowsdale for all the banquet, liquor and many other arrangements
Lee Mehlhorn for his tech support and help on all matters.
Jonathan Kristoff, Brian Williams, Ryan Rupert, Keith Sedo, Mike Dufour, Cliff Kobelsky and Christian Kobelsky, for help in setup.
Braden Pound for Quater Mastering during the match.
Alain Dumuk for looking after trophies and jersies.
Also Special Mention to our first IPSC SK RM in waiting, Barry Moore for coming down from Sasktoon midweek and extending valuable advice and help.
To all our wonderful Sponsors, who generously contributed to our event, Thank you!
Thank you to Jim Smith for flying from Nova Scotia especially to RM our Level 3 and have Barry Moore & Colleen Piper shadow him.
And lastly Thank you Wes John, for MD'ing and designing some nice stages!
God Bless you all,
Adnan.